SPEARMAN INSURANCE AGENCY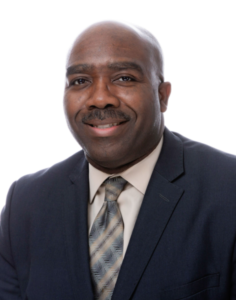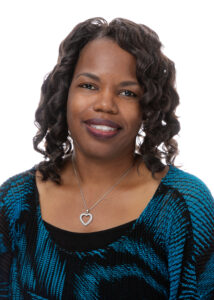 Tosha Spearman
Executive Agent
The Spearman Agency was established in August 2021. After almost 20 years as a captive insurance agent, Al decided to start his own agency to better serve his clients. What better way to begin a business than along with his wife, of over 25 years, Tosha. After many years with a computer technology company and being a part-time personal fitness instructor, Tosha joined Al in the insurance industry. "We are committed to assisting and educating our clients to get the needed coverage for the best price." Goosehead is the largest insurance brokerage in the U.S. You will have access to over 20 different insurance carriers with Goosehead Insurance- Spearman Agency. We offer insurance for home, auto, life, renters, landlord and more. With so many options and products, Al & Tosha are determined to be your last insurance agents!
Sharron
Tosha, was great! She is kind, patient and nice. She thoroughly explained my coverages and recommended ones she felt will benefit my need. This built trust!!!
Mary
Tosha took the time to answer my questions and help me find a plan that would fit me and explain the things I didn't understand
Erica
The price and she was very sincere and
knowledgeable about my insurance plan.
Toya
Tosha Spearman was very knowledgeable and helpful. Overall was a pleasant customer service experience.
Eric
The price and she was very sincere and knowledgeable about my insurance plan.
Roosevelt
Our representative Tosha Spearman was wonderful. She worked with us to find the best insurance coverage at a price we could work with. She was very knowledgeable and caring and made our situation her own by helping us every step of the way to understand and purchase the homeowners policy. I would highly recommend her to anyone looking to purchase insurance. We will definitely come back to her for any of our insurance needs."
ShyLenn
Great rates plus Al's experience, patience and knowledge helped us find the right rates for our investments.
Sindy
All I can say is AWESOME.
Joy
Throughout the years that I've known Al as my insurance agent. I trust his knowledge, expertise and advise.
Dorothy
I really appreciate the service, and the quick attention I have received
Penny
Al was very knowledgeable, professional, easy to follow and have great deal of patience. Thanks
Debra
Very friendly and the agent went out the way to help me
Tammy
Alfonzo was very helpful and I was very satisfied. I loved how he will go above and beyond to make sure his customers are satisfied
Larry
The excellent face to face customer service is hands down the best, AL SPEARMAN
Victoria
I have worked with this agent for many years. He has always gone the extra mile to get good results, understanding and a feeling of respect from me and my son. Thanks much.
Terrence
Was very helpful..
Dorothy
I really appreciate the service, and the quick attention I have received.
David
He was very professional and thoughtful about my issues and concerns
Shirley
was very eager to help & and answer all my questions."
Charlisa
Attention to details. Helped us decide which product was best financially without trying to sell us something we didn't need" – Charlisa
Timothy & Stephanie
Great service
Alfrida
Appreciate time spent and explication of needs"
Betty
All my questions were answered and explained in a timely manner."
Margaret
Tosha was very friendly & informative. She made the experience very enlightening."
Eric
My agent always makes me feel special I appreciate that"
Latanya
Tosha was very helpful."
Roslyn
Very Nice professional help."
Daymond
Exceptional customer service"
Christine
Tosha was very helpful and insightful. And very pleasant to work with."
Krisandra
Quick response quick resolution
Darshell
I love a great customer service I'm very pleased
Reginald
Tosha Spearman was patient and kind in addition to being very knowledgeable and explained our policy options very thoroughly
Devonne
Tosha was very cordial and had great insight on insurance. It was a pleasure working with her
Lakisha
Great customer service.
Mohsen
She knows how to explain policy role to customers.
Darrell
Tosha was extremely knowledgeable, kind, and patient in the entire process and it's easy to see that she takes pride in doing her job to the best of her ability to help each and every client
Freddie
She's well spoken very nicely person
Alexis
Very nice, she took her time to make sure she went over details and made sure I had a full understanding of what I was signing up for."
Reginald
Love the bill affordable
Corey
Low price, and she was fast
Sandy
Very patient and prompt
Roosevelt
She took ownership of my issue and resolved it quickly. She was very kind and helpful.
Leon
Tosha Spearman has been wonderful to work with.
Geraldine
She explained everything to us in a great way for us to understand
Damon
good customer service and knowledge
Lakisha
He helped me with my policy efficiently and with a great deal of professionalism.
Michael
Tosha Spearman was very knowledgeable and helpful with finding me the best rate! She was so pleasant to work with! I would recommend her to anyone of my friends and family
Debra from Westland
"The best service I ever had – excellent customer service – I'm recommending as many people as I can"
Mozella from Detroit
"Representative was extremely patient, helpful, knowledgeable, professional and pleasant."
Herlotha from Redford
"The advice from the agent was very helpful and he had knowledge of my insurance needs"
Dathan from Detroit
"They did a great job"
Frankie from Detroit
"I like my agent he took the time to explain everything to me so that I understand what I was doing."
Nichole from Detroit
"Excellent customer service"
Ronald from Inkster
"Outstanding Service."
Delaino from Westland
"Price and service"
Karen from Detroit
"Great customer service"
Four of a Kind LLC
"Al was very informative about insurances. Would definitely recommend to any investors I know looking to get coverage."
Patricia from Detroit
"Mr. Spearman took my situation and made it happen in a positive way for me after switching from AAA. I am glad he is my agent again."
Shawn from Southfield
"Al was quick to respond and found a variety of options for us"
Tina from Detroit
"Great customer service."
Bruce from Redford
"Al was very polite and professional and he went beyond to give all the information and all the help you can give you all in all Al was a great guy"
Chyna from Garden City
"Al was very professional and delivered the results I was expecting"
Harold from Detroit
"Price"
Louisa from Detroit
"My auto insurance premiums were cut by 50% and actually have an assigned agent."
Jerome from Detroit
"Agent Alfonzo Spearman, yearly payment"
Jennie from Southfield
"He was very polite and helpful."
George from Springfield, VA
"Al Spearman himself. He is very knowledgeable and knows this area very well. I will do business with him again in the near future"
Nathaniel from Redford
"Al Spearman is a great sales representative for the company."
Sophia from Detroit
"The excellent service I received"
Shellie from Detroit
"Very polite very informative and every question she found the answer so thank you"
Kenneth from Ferndale
"Al Spearman was very professional, accessible and timely."
Tonya from Redford
"Very professional and helpful."
Anganette from Detroit
Satisfaction: 10/10 Likelihood to Refer: 9/10
"My agent, Mr. Spearman answered my questions, addressed my concerns. He was very helpful."
Tonia from Detroit
"He was courteous, understood and listened to my needs. He made follow up calls. Great customer service."
Charles from Detroit
"Alfonzo Spearman is an excellent agent, he was more than helpful in getting my insurance at a reasonable price. Alfonzo was able to explain insurance coverage which was understandable to the average person. If all agents possess these qualities, a rating of excellence is deserving."
Roxanne from Detroit
"Agent is amazing"
Otis from Daytona Beach
"It was pleasure speaking with Tosha, it felt as if I've known her for years she's very knowledgeable and very patient,"
MIchael from Hanover
"Al bent over backwards to find me the best policy for my needs. He was very patient with me, listened to me but yet was proactive enough to see challenges that might come my way, which, he did a excellent job of explaining. I am a very happy customer!"
Krystina from Romulus
"Al is a great agent. Very knowledgeable and professional."
Michael from Wayne
"Al was very informative and gave me a ton of useful information for a first time home buyer. He made the entire process quick, easy and sufficient."
Dana from Eastpointe
"Great customer service"
Leroy from Sterling Heights
"good sale man"
Thomas from Detroit
"Was very helpful and polite and customer service was excellent"
© 2022 Spearman Insurance Agency LLC.  All rights reserved